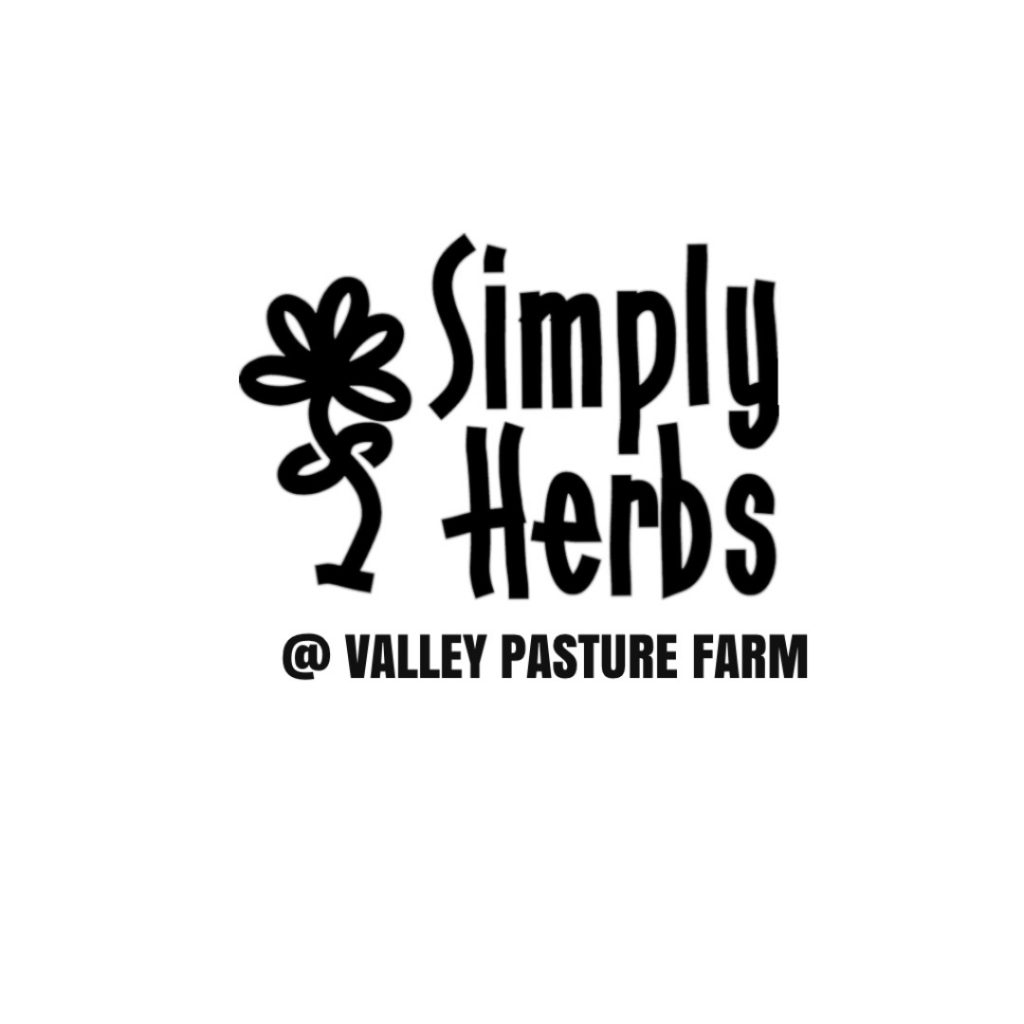 Local plants are your family's allies in wellness.
It's that simple.
---
Available Now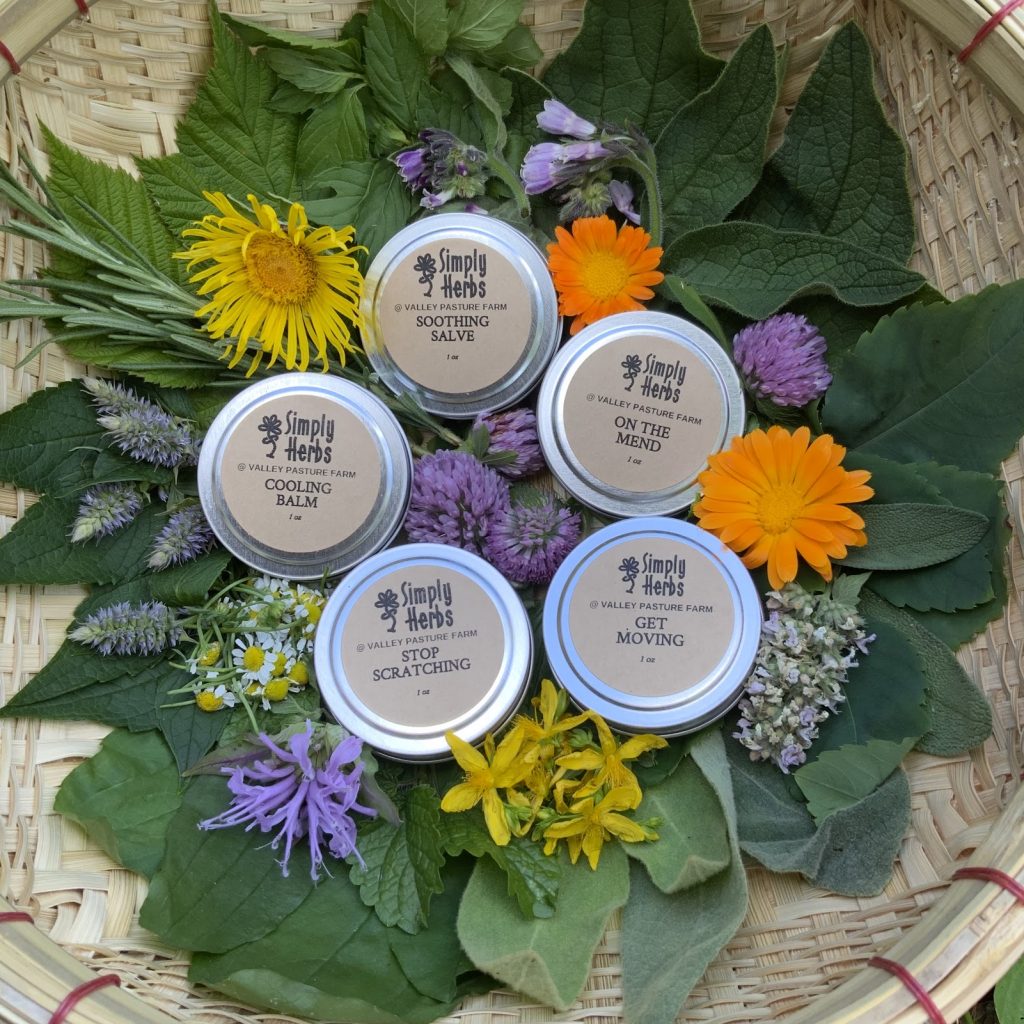 Hand-made herbal
salves & balms
Made from fresh or dried herbs, sourced as locally as possible, carefully infused in skin-loving oils and made ready-to-use with our own beeswax
Limited Availability
Beautifully blended herbal infusions
A delicious mix of dried herbs that all are organically-grown at Valley Pasture Farm.
The perfect way to nourish your body & soul.
---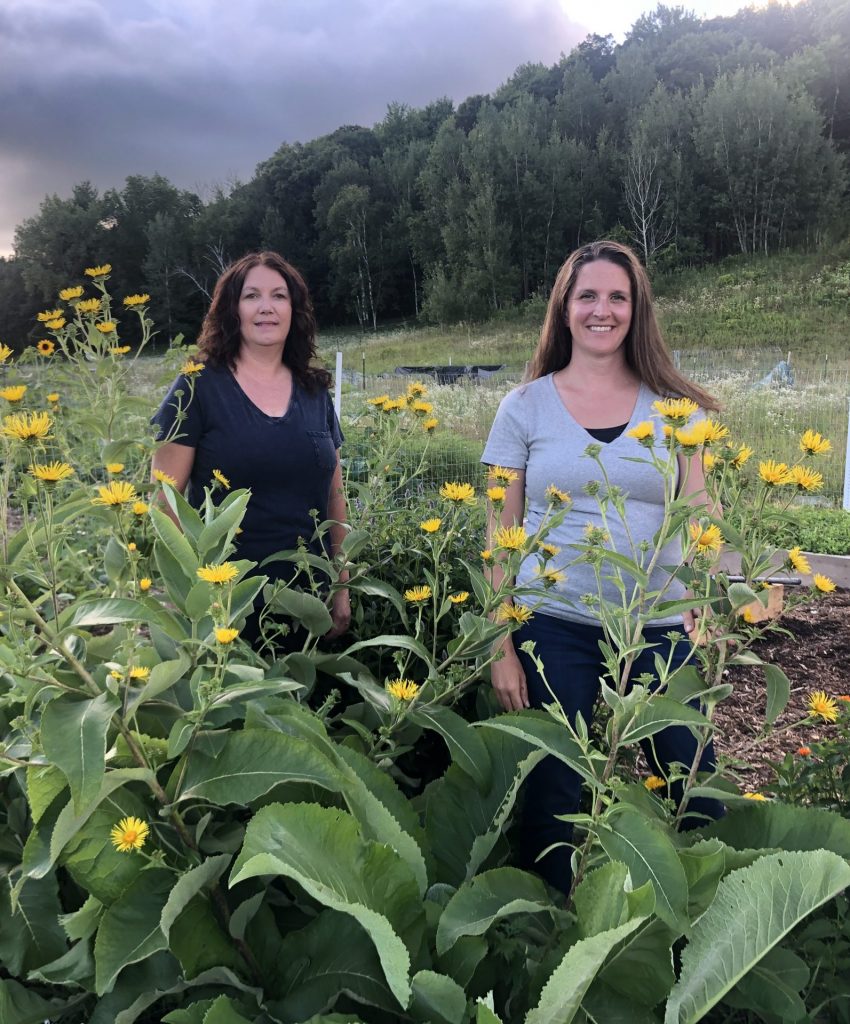 Simply Herbs @ Valley Pasture Farm is a collaboration between farmer Katie Baier of Valley Pasture Farm and herbalist Lisa Yakesh of Simply Herbs.
It started as a hobby for two women who share a mutual love of the natural world and caring for their family and friends. They started by exploring the farm and meeting the plants already living there. Next, they planted a few things in a tiny little herb bed. A combination of gratitude for wild plants and hard work with cultivated plants allowed them to create some herbal products.
Now, from the abundance of this beautiful place, they are ready to share the products with you.
---